Wow, time really flies. It's already Christmas! For us this year has flown by in a heart-beat. Why? We've had some serious challenges but also some great achievements and break-throughs. Here are a few of the main ones we want to share with you:
PANDEMIC
Although we'd like to put it way behind us, we do need to mention the COVID-19 pandemic which, also this year, has majorly influenced our lives and work procedures. In this so-often called "new normal" we've unfortunately seen some dear, old clients go but also some new and very interesting projects-come along!
Needless to say that the online has boomed, but not only! Sustainability, up-cycling and traceability are at the center of many new business strategies. This fully embraces even Mokaflor's long-term vision of a coffee chain made of high quality and sustainable coffees only!
CAFFELAB
Our online business, Caffèlab has very much cherished from the enormous growth of online sales. This is why we were finally able to launch our new platform in December 2021! Caffelab.it and Caffelab.com not only have a modernized look and faster platform, but are also more user-friendly, informative and great for mobile users.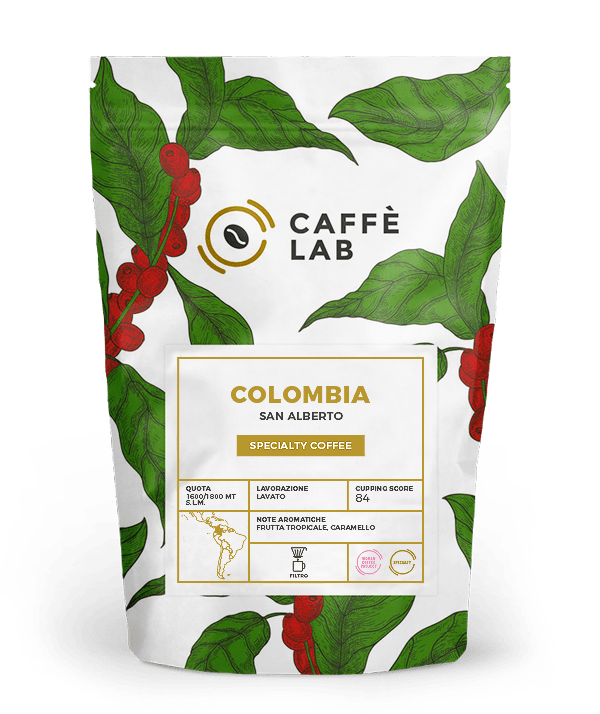 SUSTAINABILITY
Our aim at Mokaflor even this year was to grow all sides of our business towards sustainability. We've changed all our 250g packaging of the Mokaflor line to fully recyclable doypack bags, most of our 1 Kg bags as well and are currently working on biodegradable capsules for 2022. Also our coffees are all selected from importers and farmers from which we receive their traceability.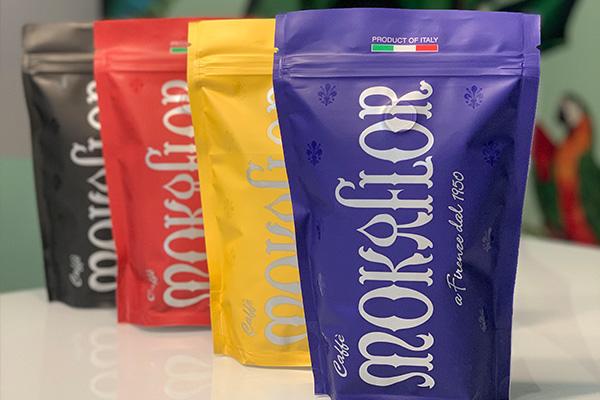 ESPRESSO ACADEMY
We won't hide that 2020 was a very difficult year for our school as almost students could physically attend classes. However, the team of Espresso Academy managed to convert all classes to online ones, therefore being able to reach all angles of the world!
In 2021, real classes picked up again and the high rate of registrations showed the interest in coffee is growing rapidly, with many also interested in developing new projects in the world of coffee, especially aiming at sustainability, high quality and good extraction methods as well as serving specialty coffees
This year Espresso Academy also started a new partnership in China, therefore reaching the thirteenth partnership worldwide further to: Thailand, Taiwan, Nepal, Dubai, Jordan, Egypt, Belgium, Mexico, (Playa del Carmen, Monterey and Mexico City)Bulgaria. The ones in Italy are: Salerno, Cosenza, Cagliari, Treviso, Milan and Rome.
Due to the high number of requests, a few new partnerships are already planned for 2022 – stay tuned!
IWCA – ITALY
This year, together with other 6 members, we founded the Italian chapter of the International Women's Coffee Alliance. This Alliance supports women in the coffee production chain, especially the ones in producing countries.
"The mission of the International Women's Coffee Alliance (IWCA) is to empower women in the international coffee community to achieve meaningful and sustainable lives; and to encourage and recognize the participation of women in all aspects of the coffee industry". Visit womenincoffeeitaly.org for more details and to find out how we aim to support women in coffee!
MERRY CHRISTMAS & HAPPY NEW YEAR FROM US!
We wish you peaceful and joyful holidays with your loved ones and thank you for your support. We're looking forward to a strong and positive 2022 with you all!